Sign-Riders for Real Estate Signs!
Once you have built your Property Site, you will have the chance to purchase a Real Estate Sign Rider that displays the street address domain name of your real estate listing right on top of (or under) your Real Estate Signs!
See examples of the SPS Real Estate Marketing system!.
Real Estate Signs and Sign-Riders
We will manufacture and deliver you a solid, bright-white, flexible plastic board (about 1.5mm thick) that goes on top of your For Sale sign, directing customers to your Single Property Site for this property.
Signs can include any of the following:
QR Code
1-877 Call Capture number and CODE for IVR and SMS TEXT flyer
Property address URL
Here's an example of what a Sign Rider looks like with the Call Capture Code added

All Sign Riders come 6" high in multiple color schemes!
Sign Rider options include:
Multiple color schemes
Showing a QR cide (and choose what it does!)
Showing the 877 IVR call capture number and code
Showing the street address URL or domain name
Pre drilled holes
Sign Riders can be 24" or 18" wide.
Therefore, the size options are:
24" wide by 6" high
18" wide by 6" high
You can specify HOLES top and bottom and we'll pre-drill these at no extra charge!
These are HIGH QUALITY, solid, flexible white polystyrene plastic Sign Riders - (not PVC, nor corrugated board!).
The corners of each rider are rounded and smoothed for a professional appearance.
Dimensions
Sign Riders are 24 or 18 inches wide, by 6 inches high. They are about 1.5mm thick (about 1/8 of an inch!)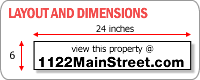 Text Font
Our Real Estate Sign riders are designed to be very easy to read.
Clear text and a clear message promoting your real estate listing is vital!
The first line of text on the rider is smaller text, and says "View this property @"
The second line is large bold text, and will state the street address domain name of the property. e.g. "www.1122MainStreet.com".
QR Code for Real Estate
Market your property with a QR Code. Standard feature of all signs.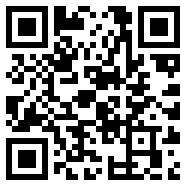 Microsoft Tag for Real Estate
Market your property with a Microsoft Tag. Standard feature of all signs. (Coming soon!)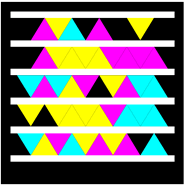 SMS TXT Marketing
If your single property site has a domain name assigned to it, then the Call Capture 800 and SMS Text services are automatically turned on. If you wish, you can include an extra line of text on the Sign Rider to promote the mobile TEXT flyer. There is an extra small charge for the rider to cover the cost of materials and shipping.
Number of Characters
Long domain names can be accommodated, but there is a limit we suggest of 18 characters for the main part of the domain name. If you have a longer name the lettering will just be more compressed.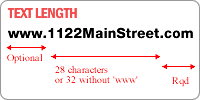 Attaching to your Real Estate Signs
You may need sign rider clips, or holes drilled to attach your sign rider to your Real Estate sign.
You may position the rider above or below depending on your FOR SALE sign frame.
Pre-drilled Holes
Holes are drilled for free - to your specifications!
When you order, you can specify top and bottom holes which will be pre-drilled at no extra charge.
Sorry, but we do not supply clips, we suggest you contact your local sign company and seek these from them.
What are the Color Choices?
The Sign Rider itself is bright-white.
The text is vinyl lettering professionally set out on both sides. We have multiple color schemes and we are happy to create new ones to meet your needs!
All the colors are high contrast so the signs are easy to read from the street.
Packaging
Sign riders are carefully wrapped and packaged in a protective sleeve.
Delivery of Sign Riders
Orders are shipped within 24 hours. Delivery is usually within 4 to 5 business days.
Your Real Estate Sign Rider order will be automatically forwarded to our fulfillment center. It will be shipped via USPS Priority Mail with a tracking number, and should arrive in 4-5 business days, to arrive within 4 to 5 business days after your initial order.. all for less than $20!


Use a Sign Rider as part of your Real Estate Marketing with SPS to capture curbside buyers and mobile users
CLICK HERE for a FREE ACCOUNT!
---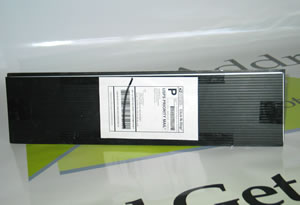 Your Sign Rider is safely delivered in sturdy packaging via USPS in about 5 business days.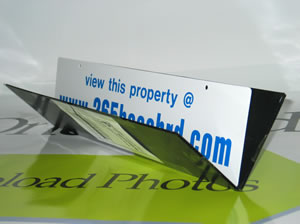 Sign Riders are manufactured from flexible bright white plastic with BOLD-colored laminated lettering.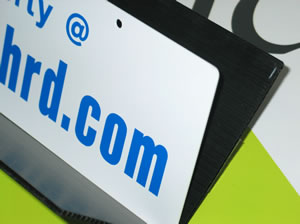 Lettering is on both sides. Holes are pre-drilled to order, both top and bottom, as required.