Mortgage Marketing with SPS MoreLoans4U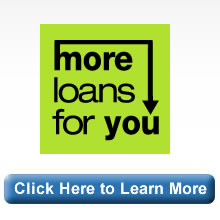 Write More Loans with the SPS Mortgage Marketing Solution - MoreLoans4U.com - that includes single property websites!
With our MoreLoans4U Mortgage Marketing program for Mortgage Brokers and Loan Officers, you will have a high-value marketing system that will make forming relationships with Real Estate Agents and FSBOs very simple indeed.
Go to MoreLoans4U.com and get Started for FREE!

Our introductory level for the SPS Mortgage Marketing system is just $49 per month! No contracts.
The SPS MoreLoans4U Mortgage Marketing program is hierarchical and provides multi-tiered private access for all who use it.
Its great for a single Loan Officer working with many Agents, or if you are a Lender then a single account can be easily shared with all your Loan Officers.
Mortgage Marketing solution has 2/4 Help Desk as well as Phone support.

A single MoreLoans4U Account can support unlimited Loan Officers, unlimited Agents and unlimited FSBOs.
Work With Agents or FSBOs, Build Relationships and Market Direct to Buyers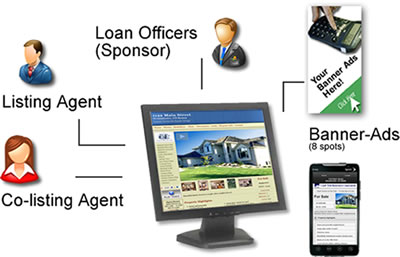 Build Relationships with Agents and FSBOs using SPS as a shared marketing tool!
Team up with top producing Agents as their Marketing Partner.
You get your advertising banner on unlimited highly targeted property websites.
Get your marketing message in front of more potential home buyers.
Capture more financing leads with direct exposure to the Buyers market.
Here's How It Works!
You can help your Real Estate partners with a highly effective marketing solution for each one of their listings
SPS creates a complete property website dedicated to marketing and selling a single property.
Your name, business and services are prominently displayed on all sites
Automated marketing and feeds / syndications so that the listing can get maximum exposure on all the popular real estate and classified websites
Multiple Lead Capture systems are built in including Click to Call
Sign riders to promote that property, and to generate more listing calls from the neighborhood.
Agents have easy to use and high-quality tools to help them win listings and get listings sold faster
Learn all about our Mortgage Marketing program at MoreLoans4u.com